The digital age has really taken a toll on our eye health. It's estimated the average person spends almost seven hours in front of a screen each day! This dramatic shift has affected our ability to focus and has led to an increase in headaches, tired, dry, fatigued eyes and may result in complications such as age-related macular degeneration and cataracts later in life. While screens are here to stay, we can take small and easy steps to protect our eyes, starting with supplementation.⁠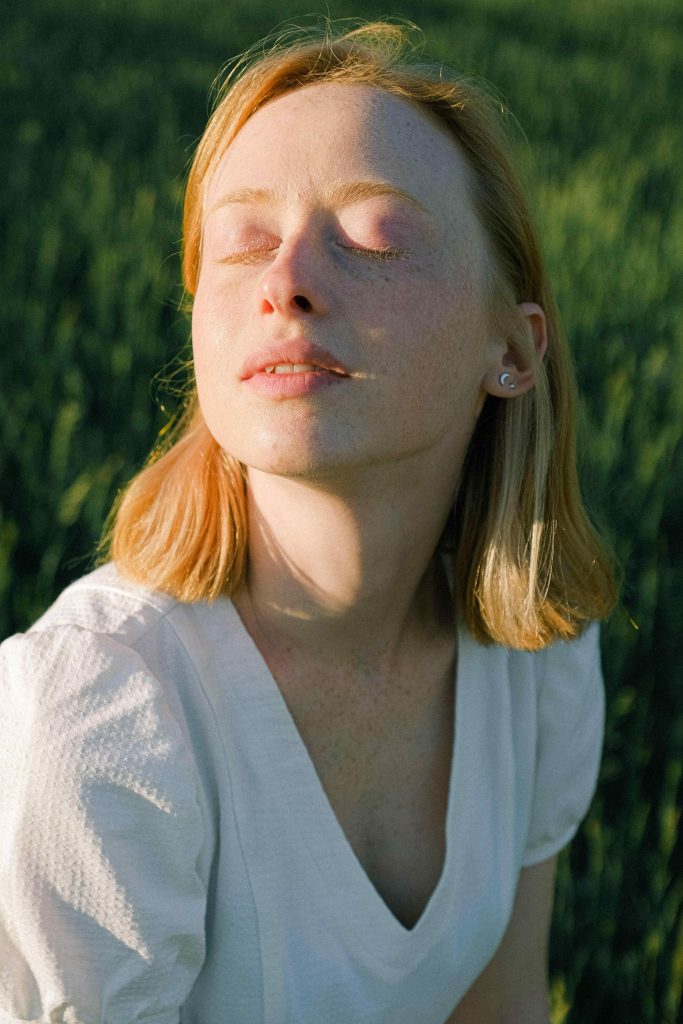 Supplements
We've put this list together based on recommendations by the Age Related Eye Disease Study 2 (AREDS 2), a study designed around the history and risk factors of age-related macular degeneration and cataract and the effects of vitamins on the progression of these diseases.
Astaxanthin
As one of the most stable carotenoids, astaxanthin may reduce eye fatigue due to increased screen time by blocking blue light from reaching the underlying structures of the eyes.⁠ Limited evidence says that it may have some positive effect on oxidative stress by reducing oxidation of LDL and DNA damage.
We recommend starting with 5 mg added to your formula.
Zeaxanthin
A carotenoid that concentrates highly in the centre of the macula, zeaxanthin is found in cones responsible for colour vision. It is also said to work alongside lutein to preserve retinal health and protect the eyes from UV damage.⁠
We recommend starting with 5 mg added to your formula.
Lutein
Lutein is a powerful antioxidant that may assist with slowing age-related vision decline and reduce the time needed to recover from bright lights. It works together with zeaxanthin to filter out UV and may protect against age-related macular degeneration.⁠ On its own, lutein can bioaccumulate in the eyes where it is thought to reduce oxidative stress through its antioxidant properties.
We recommend starting with 5 mg added to your formula.
Black Currant
Contain anthocyanins which may assist in the maintenance of eye health by increasing blood flow through the optic nerve and micro-vessels. Additional studies have suggested black currant's ability to improve digital eye fatigue.⁠
We recommend starting with 500 mg added to your formula.
Other Recommendations
Lifestyle
If you feel like your eyes are continuously feeling strained or fatigued during work or at the end of the day you can try implementing some quick eye exercises to ease the discomfort. A popular exercise to try is the 20-20-20 rule. To do this, set a timer for every 20 minutes during your work day and when the clock strikes look at something 20 feet away for 20 seconds. This gives your eyes a quick break and a chance for them to relax.
We all know the trick to reduce blue light from our phones using night shift, but did you know you can use a red light filter, which blocks all blue light and tricks the mind into thinking it's less bright than it actually is.
Stay Hydrated
Strained eyes and headaches can also be a sign of dehydrated eyes. Drinking plenty of water can help to keep your eyes moisturized. Not a big water fan? Try adding some lemon or electrolytes to get an even bigger hydration boost.
Diet
It always comes back to diet. A diet rich in Omega's can help support optimal eye health. Consuming fruits and vegetables also helps you reach your recommended nutrient requirements. Here are a couple of foods rich in nutrients needed to support eye health that you can begin to incorporate into your diet.
Wild Pacific Sockeye Salmon – contains high levels of astaxanthin.
Green Leafy Vegetables – high in lutein and zeaxanthin.
Corn – an excellent source of lutein and zeaxanthin.
Egg Yolks – contain lutein and zeaxanthin.
Pistachios – contain significant amounts of lutein.
On the other hand, refined carbohydrates, diet sodas and excess sodium can negatively impact overall eye health and vision.
We hope this leaves you feeling equipped with the tools you need to enjoy some guilt-free screen time or equally empowered to set some screen time boundaries, wherever you may be in your digital journey!