We know that there's a lot of thought and trust that goes into purchasing supplements, and that's not something we take lightly. Our ingredients go through rigorous testing and we source high-quality, bioavailable ingredients from trusted suppliers around the globe, prioritizing European and North American suppliers when possible. Our standards are high and our belief surrounding quality is simple: better health begins with better ingredients.
How does quality affect bioavailability?
We use the word bioavailability a lot, and it essentially refers to the body's ability to digest, assimilate and use nutrients. How the body breaks down vitamins, herbs and minerals can depend on many factors, including, you guessed it—the quality of a supplement. Supplements sourced from high-quality and reliable sources are more likely to contain pure and potent ingredients that can provide maximum benefits. In contrast, supplements sourced from questionable sources may contain contaminants or impurities that can affect bioavailability negatively.
Some ingredients, like herbs, naturally have a low bioavailability because of their poor lipid solubility or improper molecular size. In these cases, we source special forms and extracts like phytosome to help increase bioavailability.
We also formulate without the use of artificial binders and fillers, as those can also impact how the body absorbs and uses nutrients.
Pro tip: Cost doesn't always equal quality. While you'll likely spend more on supplements that are traceable and have better ingredients, it's not always the case—it's important to see where brands source their ingredients from, or lookout for an NSF certification (more on this later).
Where are VitaminLab supplements manufactured?
Our in-house NSF GMP certified manufacturing facility is based in Victoria, British Columbia, Canada. Due to the unique nature of our custom supplements, each formula is made fresh to order. We oversee every step of manufacturing to ensure the highest quality products. We weigh, mix, measure, encapsulate, bottle and ship each individual formula at our in-house lab.
What are GMPs?
Good Manufacturing Practices (GMPs) are a set of standards developed by the FDA to guarantee that all products are safe, effective and pure. GMP standards ensure that all products are labeled correctly and contain no contaminants.
What is 'NSF Certified'?
An NSF certification is essentially a seal of approval to give consumers peace of mind. This certification allows you to rest easy knowing the products you are ingesting have been manufactured according to incredibly strict quality and safety standards.
Becoming NSF certified was important to us because the health industry can be a pretty confusing world. There are so many products available at the click of a mouse, it's hard to know which products are safe to consume. Independent third-party auditing is important because less than 3% of nutritional supplement manufacturing facilities are audited annually (1). Oftentimes many manufacturers do not pass these audits or incur severe violations due to insufficient quality deficiencies. We wanted to remove the uncertainty and show our commitment to quality through this certification.
NSF certification includes ingredient and product testing, independent inspections of our facilities and ongoing audits. NSF evaluates products to ensure ingredients accurately depict their specifications, and that ingredients and products are free from contaminants.
In order to be NSF certified on-going audits are conducted to verify that our facility complies with FDA's cGMP's. These cGMP's verify that our manufacturing facility has appropriate equipment, facilities, controls and trained employees in place to manufacture high-quality supplements.
Why get certified? Some benefits of this certification include ensuring that:
A safer product lands in your hands
Your supplement is free of contaminants
Ingredients pass a toxicology review
What you see listed in your formula is exactly what you get
The best reason to put your trust in NSF certifications? It's not simply a one-and-done audit, but an ongoing process. Maintaining certification involves regular on-site inspections and re-testing to guarantee that the high bar is always met.
What are the different types of testing?
To ensure the highest quality, we make sure to perform rigorous testing on all ingredients that enter our facility, as well as finished formulas. We do both internal and 3rd party testing, including microbiological testing, physical testing, analytical concentration testing (ex. ICP-MS, HPLC), and identity testing (ex. FT-IR, TLC).
Microbiological Testing
Your first line of defence against disease-causing bacteria and toxins. Helps to detect microorganisms such as specific bacteria, pathogens, yeast, and mold.
Physical Testing
Determining if product characteristics are up to standard (ex. density, solubility, dosage weights).
Analytical Concentration Testing
Analytical concentration testing is used to verify the potency (raw ingredient) or dosages (finished products) of specific compounds. Techniques such as ICP-MS (inductively coupled plasma mass spectrometry) or HPLC (high-performance liquid chromatography) are commonly used. This allows us to quantify the concentration of active ingredients in our raw and finished products. These techniques also enable us to screen for the presence of unwanted components like residual solvents or heavy metals.
Identity Testing
All compounds we receive must pass identification testing before they can be used in manufacturing. Techniques such as FT-IR (fourier transform infrared) spectroscopy or TLC (thin layer chromatography) are typically used for this purpose.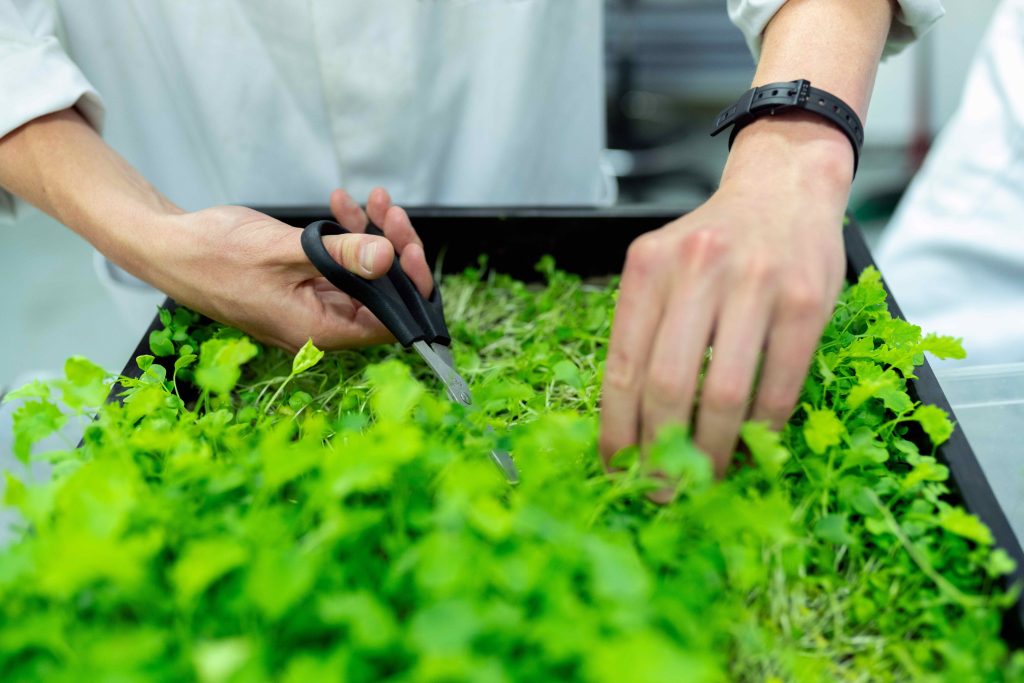 How do we choose our suppliers and source our ingredients?
We select top European, North American and worldwide suppliers to ensure the quality and efficacy of our professional grade ingredients. Some of the suppliers we work with include:
We're committed to quality. Our primary objective is to deliver a formula that is unique to you, with absolutely nothing else added. Since we do not mass produce formulas, our production process is very unique and we require different, and often complex levels of manufacturing and quality standards, all of which we've outlined here. Your formula will always be made to order, without unnecessary fillers or additives. We don't take shortcuts. If you have any further questions about the quality of our products, our production facility, or our manufacturing process, please do not hesitate to reach out to us with questions!
References
Kapoor A, Sharfstein J. (2016) Breaking the gridlock: Regulation of dietary supplements in the United States. Drug Test. Analysis, 8:424-430. doi: 10.1002/dta.1892.